Valuation of patents, trademarks, copyrights, trade secrets and other unique intellectual property ("IP") can be extremely complex. The complexity of economic analysis required in IP litigation has been affirmed in recent decisions at the federal district court and appellate levels. Use of historic rules of thumb in quantifying damages has been discouraged, in favor of rigorous economic methods. In opining on patent damages, courts have clearly articulated that economic evidence appropriate to the scope of the intellectual property at issue, is required.
At the same time, certain long-applied guides for economic analysis remain part of the canon. Application of the Georgia-Pacific factors in the context of a hypothetical negotiation, remains a guide in determining a reasonable royalty in cases of patent infringement. Application of the Panduit factors remains a guide in assessing the existence and amount of lost profits.
SCG has extensive experience in determining reasonable royalty rates, evaluating lost profits, and in assessing price erosion, time-to-market losses, and other issues relevant to IP disputes. SCG professionals have provided expert testimony at deposition as well as at trial in IP litigation, including Mallinckrodt Nellcor Inc. v. Masimo Corporation, Cheetah Omni v. Samsung, et al., and Crystal Semiconductor Corp. v. Tritech Microelectronics Int'l, Inc. In addition, SCG assists clients with early-stage assessment of economic issues in IP disputes, and with presentations at mediations and settlement discussions.
Financial economics, the science of valuation, is SCG's core expertise. SCG offers doctoral- and masters-level financial economists with deep experience in litigation consulting and expert testimony, who specialize in applying economic rigor to the challenges of IP litigation.
Landmark Cases
Crystal Semiconductor v. Tritech Microelectronics International Patent Infringement Litigation
Cheetah Omni v. Samsung, et al.
Matsushita Electric v. MediaTek Inc., et al.
Mallinckrodt Nellcor Inc. v. Masimo Corporation
Verizon California Inc. v. Ronald A. Katz Technology Licensing
Texas Instruments, Inc. v. Linear Technology Corporation
SCG Experience
Our experience in intellectual property litigation includes cases in the medical technology, semiconductor, consumer technology, video recording, and audio recording industries, among others. Some representative cases:
Quantified lost profits and reasonable royalties on PC digital audio chipsets in patent litigation involving major vendors of digital integrated circuits. Provided testimony rebutting plaintiff's price erosion theory. Testimony was cited favorably in the decision of the U.S. Court of Appeals for the Federal Circuit.
Assessed reasonable royalty damages related to video recording technology.
Determined lost profits and reasonable royalties, and provided expert testimony, in patent litigation involving a leading manufacturer of medical devices.
Quantified the reasonable royalty in litigation over alleged patent infringement involving a major manufacturer of high-definition digital televisions.
Lorem Impsum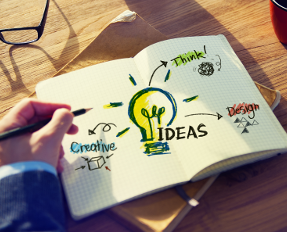 SCG Intellectual Property Experts: